WahMaker Flattering Placket Bib Shirt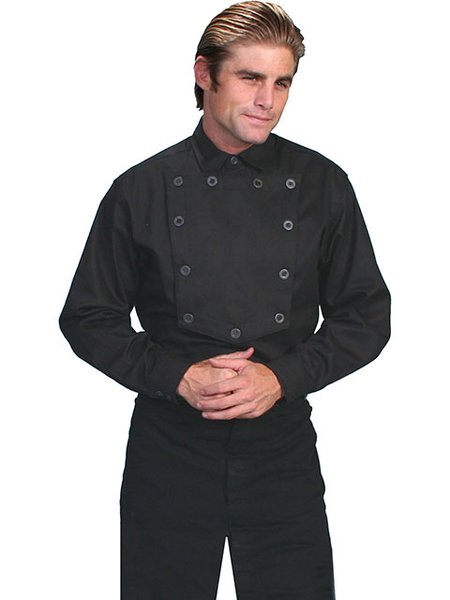 Our popular bib shirt is a button placket pullover made of 100% cotton twill with authentic pewter buttons.

The tapered bib makes both men and women appear larger in the chest and smaller in the waist.

This shirt is a must.

100% cotton twill.

Made in USA.